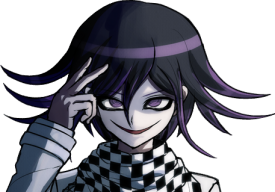 Last Activity:

Jan 16, 2017 at 10:16 AM
Joined:

Nov 4, 2013
Messages:

11,283
Likes Received:

18,552
Trophy Points:
Gender:

Female

Birthday:

Jan 3, 2000

(Age: 17)

Location:

Occupation:

Student
Unprepossessing
no, Female, 17, from Australia
Donator
http://www.strawpoll.me/12077400 hey look guys I was nominated ;u; Jan 11, 2017 at 12:14 AM
Unprepossessing was last seen:

Viewing forum list, Jan 16, 2017 at 10:16 AM
Loading...

Loading...

About

Gender:

Female

Birthday:

Jan 3, 2000 (Age: 17)

Location:

Occupation:

Student

Minecraft:

Unprepossessing (MappyTurtle)

Heyo. Welcome to my info page.

I'm

MappyTurtle/Unprepossessing.

I generally go by Unprepossessing now because it's a nicer name but I don't mind which one you call me.

I'm 16, turning 17 on the 3rd of January 2017. 2 days .3.

I'm from Eastern Melbourne, Australia.

And I've just started

Year 12

- Our final year here in Australia.

Our next term starts end of January though, so our summer holiday is what you guys would consider winter holiday? Idk, but we generally call it the Christmas Holidays even though it encompasses all of January as well.

I'm currently

[Hero

brine]

rank on the server, but during the times 11th April 2015 - 2nd January 2016 & 3rd January - 17th August 2016, I was a

[Helper]

and

[Moderator]

rank respectively.

I resigned to focus more on life, which especially helped two weeks later.

For those who do not know, my mammu (mum, mammu was my nickname for her) passed away 5/09/16. She was aged just 35 years, 1 month, and about 20 days. She left behind a 16 year old daughter and a 13 year old son.

http://itsjerryandharry.com/threads/explanation.98008/

Here is a thread explaining pretty much what happened.

Her death has sparked a lot of stuff for me.

Confidence was a huge problem for me, and I have been working on it, such as catching public transport, and whatnot.

I've been aiming to lose weight as weight was most likely a humongous factor in my mum's death.

8kg

11kg and going strong ayy boiiiiis

Life isn't going to be easy, but I'm going to get through it, for mammu <3

Music <: (all below is real music, I'm letting my info page take a break from Vocaloid lmao)

Never made it up to Minnesota
North Dakota man
Wasn't gunnin' for the quota
Down in the Badlands she was saving the best for last
It only hurts when I laugh


Standing in line to
See the show tonight
And there's a light on
Heavy glow
By the way I tried to say
I'd be there waiting for
Dani the girl
Is singing songs to me
Beneath the marquee
Of her soul
By the way I tried to say I know you
From before


Under the bridge downtown
Is where I drew some blood
Under the bridge downtown
I could not get enough
Under the bridge downtown
Forgot about my love
Under the bridge downtown
I gave my life away

But somehow I found my baby that night
I lifted her head, she looked at me and said
"Hold me darling just a little while."
I held her close, I kissed her our last kiss
I found the love that I knew I would miss
But now she's gone, even though I hold her tight
I lost my love, my life that night.



*"It's not a TV studio, Josh, turn these lights out. It's a fucking rock concert"*
Even flow, thoughts arrive like butterflies
Oh, he don't know, so he chases them away
Someday yet, he'll begin his life again, yeah
Oh, whispering hands, gently lead him away



Son, she said, have I got a little story for you
What you thought was your daddy was nothin' but a...
While you were sittin' home alone at age thirteen
Your real daddy was dyin', sorry you didn't see him, but I'm glad we talked...



I thought that I heard you laughing
I thought that I heard you sing
I think I thought I saw you try
But that was just a dream



I wish I was special,
You're so fucking special.
But I'm a creep, I'm a weirdo,
What the hell am I doing here?
I don't belong here.



I'm the voice inside your head
You refuse to hear
I'm the face that you have to face
Mirrored in your stare
I'm what's left, I'm what's right
I'm the enemy
I'm the hand that will take you down
Bring you to your knees



I'm looking to the sky to save me
Looking for a sign of life
Looking for something to help me burn out bright
I'm looking for a complication
Looking 'cause I'm tired of trying
Make my way back home when I learn to fly high
[This one is funny because Dave Grohl plays a lot of characters in this, like in the gif above]



Maybe the season
The colours change in the valley skies
Oh, God I've sealed my fate
Running through hell, heaven can wait

Long road to ruin there in your eyes
Under the cold streetlights
No tomorrow, no dead ends




You are not me, Arlandria, Arlandria.
You and what army, Arlandria, Arlandria?
Oh, God you gotta make it stop.

Chase all of those memories away,
Save them all for another day.
Don't you remember it was rain that drowned you.

Windmill, windmill for the land
Turn forever hand in hand
Take it all in on your stride
It is sticking, falling down
Love forever, love is free
Let's turn forever, you and me
Windmill, windmill for the land
Is everybody in?



Say a prayer for the family
Drop a coin for humanity
Ain't this uniform so flattering?
I never asked you a god damn thing

A fire burns today
Of blasphemy and genocide
The sirens of decay
Will infiltrate the faith fanatics



Sugar and spice and everything nice wasn't made for only girls
GI Joe in panty hose is making room for the one and only

King for a day, princess by dawn
King for a day in a leather thong
King for a day, princess by dawn
Just wait 'til all the guys get a load of me



Cause my love baby is the truest you've ever had.
I'm a soldier of love that's hard to beat.
Lay down your arms and surrender to me.
Lay down your arms and love me peacefully. Yea.
Use your arms to hold me tight.
Baby I don't wanna fight no more.



Waitin', watchin' the clock, it's four o'clock, it's got to stop
Tell him, take no more, she practices her speech
As he opens the door, she rolls over...
Pretends to sleep as he looks her over

She lies and says she's in love with him, can't find a better man...
She dreams in color, she dreams in red, can't find a better man...
Can't find a better man
Can't find a better man
Ohh...



Arms raised in a V
And the dead lay in pools of maroon below

Daddy didn't give attention
Oh, to the fact that mommy didn't care
King Jeremy The Wicked
Ruled his world

Jeremy spoke in class today
Jeremy spoke in class today

This a video containing a sensitive issue, especially to American viewers. Viewer discretion is advised.





​